WingetUI - App-Request
Name of the app:
WingetUI
Developer:
Martí Climent
Website:
https://github.com/marticliment/WingetUI
https://www.marticliment.com/wingetui/
Download Site:
https://github.com/marticliment/WingetUI/releases
https://www.marticliment.com/wingetui/
Version number displayed in the app:
2.1.0
App-Icon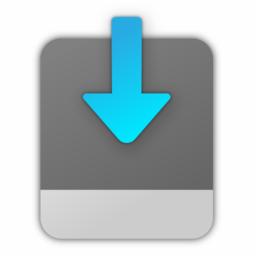 Notes:
WingetUI is a GUI for the most common CLI package managers for Windows
While installation you can select to create a portable installation
---
Here the information extracted from the EXE file:
File name and path:     C:\Users\olive\OneDrive\PortableApps\PortableApps\_WingetUI\wingetui.exe
Product Name:           WingetUI
Internal Name:          WingetUI
Original Filename:      wingetui.exe

File Description:       WingetUI
Company:                Martí Climent
Legal Copyright:        Martí Climent
Legal Trademarks:       
Comments:               

File Version String:    2.1.0
File Version:           1.9.7.30920
Product Version String: 2.1.0
Product Version:        1.9.7.30920

---
Important
In the folder of WingetUI there are many other applications, like 7Zip, WinGet or Chocolatey (just some examples).
At first startup I selected the option Default Preferences, where only *Winget and Chocolatey are used.
You can also select Customize WingetUI, where you can select to use all packet managers (like *Scoop or PIP).
So in the full setup there will be much more applications in that folder!
Here the list of my EXE files:
C:\Users\olive\OneDrive\PortableApps\PortableApps_WingetUI\wingetui.exe
C:\Users\olive\OneDrive\PortableApps\PortableApps_WingetUI\choco-cli\choco.exe
C:\Users\olive\OneDrive\PortableApps\PortableApps_WingetUI\choco-cli\bin\choco.exe
C:\Users\olive\OneDrive\PortableApps\PortableApps_WingetUI\choco-cli\bin\chocolatey.exe
C:\Users\olive\OneDrive\PortableApps\PortableApps_WingetUI\choco-cli\bin\cinst.exe
C:\Users\olive\OneDrive\PortableApps\PortableApps_WingetUI\choco-cli\bin\clist.exe
C:\Users\olive\OneDrive\PortableApps\PortableApps_WingetUI\choco-cli\bin\cpush.exe
C:\Users\olive\OneDrive\PortableApps\PortableApps_WingetUI\choco-cli\bin\cuninst.exe
C:\Users\olive\OneDrive\PortableApps\PortableApps_WingetUI\choco-cli\bin\cup.exe
C:\Users\olive\OneDrive\PortableApps\PortableApps_WingetUI\choco-cli\bin\ssh-copy-id.exe
C:\Users\olive\OneDrive\PortableApps\PortableApps_WingetUI\choco-cli\redirects\choco.exe
C:\Users\olive\OneDrive\PortableApps\PortableApps_WingetUI\choco-cli\redirects\chocolatey.exe
C:\Users\olive\OneDrive\PortableApps\PortableApps_WingetUI\choco-cli\redirects\cinst.exe
C:\Users\olive\OneDrive\PortableApps\PortableApps_WingetUI\choco-cli\redirects\clist.exe
C:\Users\olive\OneDrive\PortableApps\PortableApps_WingetUI\choco-cli\redirects\cpush.exe
C:\Users\olive\OneDrive\PortableApps\PortableApps_WingetUI\choco-cli\redirects\cuninst.exe
C:\Users\olive\OneDrive\PortableApps\PortableApps_WingetUI\choco-cli\redirects\cup.exe
C:\Users\olive\OneDrive\PortableApps\PortableApps_WingetUI\choco-cli\tools\7z.exe
C:\Users\olive\OneDrive\PortableApps\PortableApps_WingetUI\choco-cli\tools\checksum.exe
C:\Users\olive\OneDrive\PortableApps\PortableApps_WingetUI\choco-cli\tools\shimgen.exe
C:\Users\olive\OneDrive\PortableApps\PortableApps_WingetUI\components\gsudo.exe
C:\Users\olive\OneDrive\PortableApps\PortableApps_WingetUI\PackageManagers\winget-cli_arm64\WindowsPackageManagerServer.exe
C:\Users\olive\OneDrive\PortableApps\PortableApps_WingetUI\PackageManagers\winget-cli_arm64\winget.exe
C:\Users\olive\OneDrive\PortableApps\PortableApps_WingetUI\PackageManagers\winget-cli_x64\WindowsPackageManagerServer.exe
C:\Users\olive\OneDrive\PortableApps\PortableApps_WingetUI\PackageManagers\winget-cli_x64\winget.exe
posted in App Requests
app-request
O